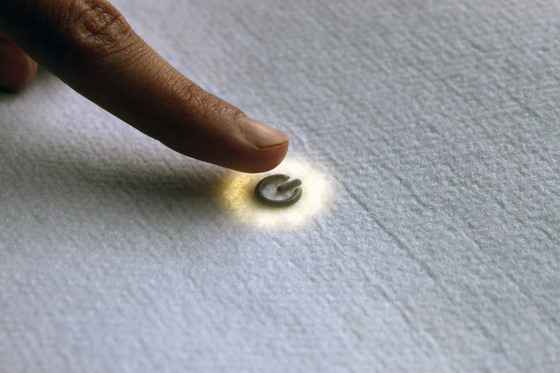 Designed for easy integration, LOOMIA e-textiles are designed for robotics, electric vehicles and other applications that push the boundaries
Welcome to Thomas Insights – every day we post the latest news and analysis to keep our readers up to date with what's happening in the industry. Sign up here to get the day's top stories straight to your inbox.
This article is sponsored by LOOMIA Technologies, Inc., a custom manufacturer of soft and flexible circuits that provide electromechanical solutions for next-generation products.
Engineers and industrial designers often use e-textiles to give their products additional functionality, including pressure sensing, lightweight wiring, and heating.
"When people think of e-textiles, they often think of a conductive thread in a fabric," says Madison Maxey, Founder and CEO of LOOMIA Technologies, Inc. "But there is a wide range of different types of e-textiles; just as there are technical textiles that go into making tires, there are e-textiles that go into those very industrial projects and can be laminated or added with a pressure-sensitive adhesive. E-textiles don't always have to follow clothing-making traditions or fabric-making techniques.
With the launch of LOOMIA in 2005, Maxey officially launched the LOOMIA Electronic Layer (LEL), an innovative and patented electronic textile that can be attached to a surface A material of choice by sewing, heat sealing or pressure-based adhesives and is unlike other e-textiles on the market.
Thomas Insights (TI): What sets LOOMIA apart from your competitors in the e-textile space?
Madison Maxey (MM): We are a bit different from other circuit types or even e-textile technologies because we build our circuits for easy integration. They are also very scalable and robust. We use reliable materials to build products that require some kind of electronics. Often when people hear e-textiles they think of something hand-sewn or something fragile. But we knew the technology had to be scalable for mass manufacturing in an electronics factory, and we wanted it to be robust and reliable so that it wasn't a delicate thing that couldn't go into the products of consumption. At LOOMIA, we use a laminated technique, and we test our products for automotive environmental cycling, for example.
We are also different from traditional circuits or even flexible printed circuit boards (PCBs). Our state-of-the-art LEL adds a level of convenience that PCBs and wires can't provide, with low resistance of 0.03 Ω per square and multi-functionality in a single circuit to streamline assembly. Our technology is flexible on multiple axes and tends to flex again and again. Unlike a flexible PCB, you can bend our materials many times and they will continue to perform well. They are ideal for difficult electromechanical problems.
TI: Are LOOMIA products best suited for particular applications?
MM: App is always something that has some level of misconception around it. When people hear "soft and flexible circuitry" they usually associate it with fashion applications. However, we have found that most of the applications where engineers have electromechanical problems tend to be the most industrial ones, which technologies like ours can solve.
Beyond wearable technology, the most powerful applications for our products are actually in areas such as soft robotics, automotive interiors, outdoor gear, health and wellness products, or even consumer products that have a soft goods element. People are always very surprised when they learn that we are using e-textiles for these use cases.
The products we make are somewhere between design and engineering. We may have an industrial designer saying, "I want to use this for the product, but I'm going to need a lot of information about how the electronics work." Sometimes it's an electrical engineer who says, "I know how to do all this, but it needs to be tweaked to really fit my product." So it depends on who the customer is.
Generally, the level of customization is high as we offer a limited number of standard parts, and the core technology is customizable and allows for different types of circuit designs. We work in collaboration with our customers' teams to integrate our circuits where they need it. Additionally, we are constantly sourcing lower cost materials in order to be more competitive and bring things to market rather than just having a specialty product.
One of our most exciting recent partnerships has been with Covestro, a supplier of high-tech polymer materials. We collaborated with them to develop a demonstrator of a rolling sunroof blind that is both heated and illuminating in order to heat the passenger compartment of an electric vehicle, which cannot draw heat from a heat engine.
We also recently worked with Festo, an automation technology company, to create a fully integrated analog pressure matrix in a glove for their BionicMobileAssistant. The 100+ point analog pressure matrix gave the robotic mobile system a sense of touch with its pneumatically operated gripping hand. Whenever we work on client projects, we always push the limits!
TI: At what stage of the product development process do customers typically contact the LOOMIA team?
MM: Most of the time, customers come to us and say, "We've tried the normal stuff. It doesn't work for our application." That's when it gets really exciting.
Often customers come to us with some kind of initial validation where they may have built a prototype or tried the concept earlier, but they want to make it something closer to production. This is when we tend to get involved.
When working with LOOMIA, customers can request free sample components such as heaters and pressure dies, and our lab will generate a working, life-like prototype that is ideal for testing. LOOMIA also has prototyping parts available online through Digi-Key Electronics, SparkFun Electronics, and Adafruit. We have buses, pressure sensors, user interfaces with a set of features and radiators.
I really like it when customers show us something they've done with our prototyping parts, like when someone says to me, "We used your parts to build that first version, and now we want to make it better and more personalized." Then we work from there. We try to make it as easy as possible to try out the technology. We have prototype parts, but we also have marketing demonstrators. You can plug them in and test things like heaters and switches.
TI: Have you noticed any industry trends that might be relevant to your product?
MM: Absolutely. There seems to be a new wave of wearables that are more thoughtful and functional. When I started working in this space in 2012, everyone had all these ideas, but they were never going to be feasible for a product. But I think we're seeing a lot more products that people might really like.
There is also a huge trend in the industry regarding automotive interiors. With electrification underway, I anticipate a number of future design changes. Some companies are changing interior fabrics, trying to make things look sleeker and more streamlined by removing plastic buns and casings. So I think there's a big movement towards using e-textiles or smart fabrics in automotive interiors, which I'm very excited about.
Image Credit: Image courtesy of LOOMIA
3D printing could take aviation to new heights
Next story »
More Engineering & Design