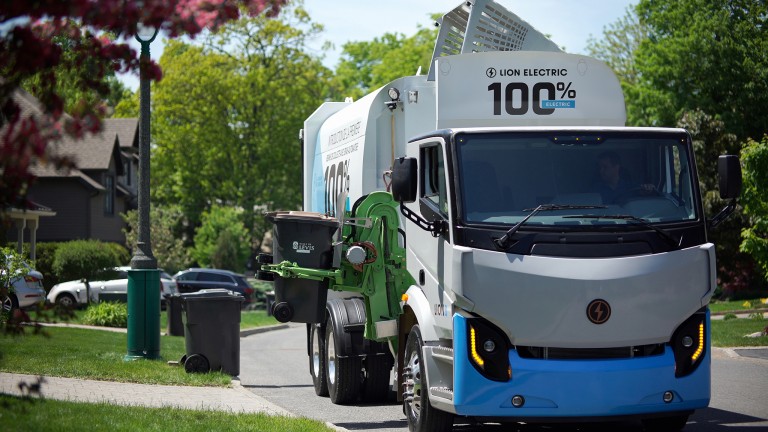 Lion Electric highlights the benefits of zero emission vehicles
Compagnie Électrique Lion has launched its flagship experience center in Terrebonne, Quebec. The newest location in Lion's North American Network of Experience Centers is designed to showcase the benefits of Lion's heavy-duty electric vehicles and demonstrate the benefits of 100% electric trucks and buses.
Lion's Experience Centers provide customers with a one-stop shop with access to all the equipment and resources needed to transition to a fully electric fleet, while demonstrating the reliability and real performance of its medium and heavy trucks.
In addition to Lion's vehicles, this new experience center serves as a showcase for LionEnergy's charging infrastructure solutions and LionBeat's innovative telematics technology, among other products and services.
A model for Lion's growing network of experience centers
The Lion's Terrebonne Center serves as a one-stop-shop for vehicle distribution, repair, maintenance, shipping of spare parts and more. The experience center has also been designed to optimize product demonstration and training.
This experience center measures approximately 48,000 square feet, comprising six service bays, a wide range of LionEnergy vehicle charging stations, four service garage doors, as well as a large office space.
The Terrebonne Experience Center – now Lion's 8th location in North America – becomes the model for subsequent facilities as Lion continues to expand its network of centers in Canada and Lion in the United States therefore establishes the first and the largest network of zero emission service and training centers. entirely dedicated to the electrification of medium and heavy transport in North America.