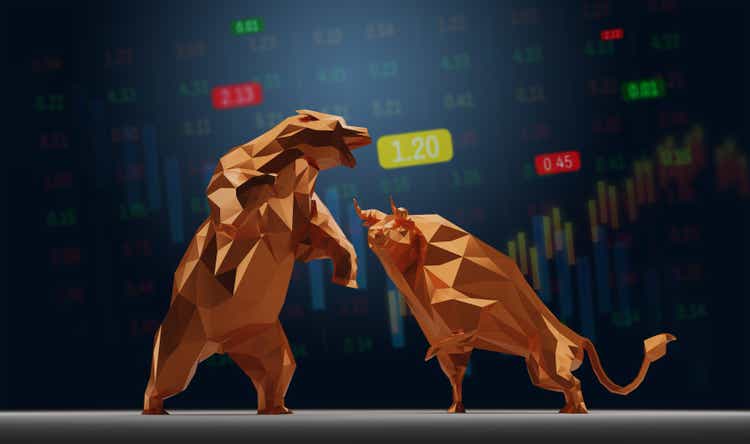 Not bad, all things considered (technically speaking for 3/3)
The Fed released yesterday's last Beige Book:
Economic activity has expanded at a modest to moderate pace since mid-January. Many districts have reported that the surge in COVID-19 cases has temporarily disrupted business activity as businesses face increased absenteeism. Some districts attributed a temporary weakening in demand in the hospitality sector to the increase in cases. Severe winter weather conditions were also cited as disruptive activities. As a result, consumer spending was generally weaker than in the previous report. Auto sales reports were mixed. Manufacturing activity continued to grow at a modest pace. All districts noted that supply chain issues and low inventory continued to hamper growth, particularly in the construction sector. Reports from bank contacts indicated some weakening in financial conditions, although demand for loans was generally unchanged. Demand for residential real estate was generally strong, although many districts reported no change in home sales due to seasonal trends and low inventory. Reports on agriculture were somewhat mixed as some districts experienced difficult growing conditions while others benefited from higher crop prices. Energy sector reports indicated modest growth. Among reporting districts, the overall economic outlook over the next six months remained stable and generally optimistic, although reports highlighted a high degree of uncertainty.
As a reminder: temporary factors slowed growth. Supply chain issues remain. Respondents were optimistic. However, that was before the war in Ukraine.
This is from one of the Twitter lists I follow:
These are mind-boggling gains that explain a good portion of the price increases we are seeing.
The latest ISM® Service performance index® was strong. The PMI rose 1% to 58.6; new orders gained 3.8% to 61.7%; production increased by 0.7% to 58.5%. Here are some anecdotal comments worth noting:
"The electronics supply chain is still a mess." [Computer & Electronic Products]
"Strong sales growth as retail continues to return." [Chemical Products]
"We expect a year of strong demand, higher prices and continued supply chain challenges." [Textile Mills]
"Business is still strong. Facing logistics and raw material supply chain issues with certain products. [Plastics & Rubber Products]
Finally, the job remains difficult:
An overwhelming majority of panelists again indicate that their companies are increasing their workforce or trying to do so, as 90% of comments on the jobs index were focused on hiring. Of these respondents, 34% expressed difficulty in filling vacancies, compared to 31% in January. Turnover rates remained high (38% cited replacements and retirements, down from 44% in January), continuing a trend that began in August," says Fiore.
The author has written permission to use the current month's report.
Here are today's charts:
Markets closed in the afternoon. But there was a counter offer in the last hour of the drop. Note the decent IWM bump at the close.
The 5-day charts could be much worse, all things considered. The QQQ has the worst chart and it has only fallen modestly since last Friday. The SPY, DIA and IWM hold up well.
As I mentioned in the title, it could be much worse.