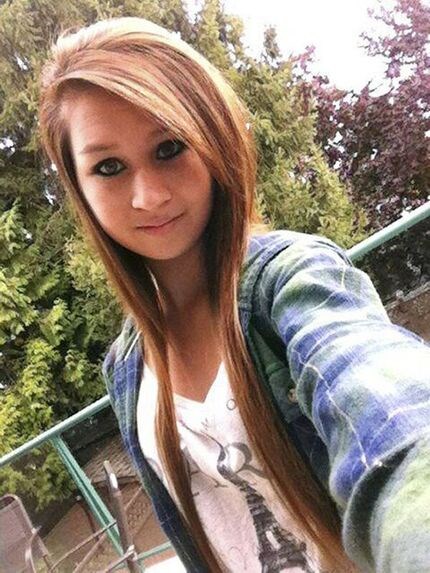 Police combed Amanda Todd's devices and social media following her death, Mountie testifies
Investigators began building a case by searching data on Todd's Skype, YouTube, Facebook and Gmail accounts, a witness told the court
A police officer with the RCMP's E Division Digital Forensics Services spoke at the start of week six of the cyberbullying trial involving Port Coquitlam student Amanda Todd.
On Monday (July 11), Sgt. Keith Hack, a Crown witness, told Judge Martha Devlin and the BC Supreme Court jury in New Westminster that he was contacted by Coquitlam RCMP after Todd's death to examine the electronic devices she used — including those at her parents' house — including her social media activities.
Hack also spoke with investigators in the Netherlands about the digital evidence they gathered in the case, in which Aydin Coban is accused.
Coban, of the Netherlands, pleaded not guilty to
extortion

import and distribute child pornography

possession of child pornography

communicate with the intention of attracting a child

stalking
None of the allegations are proven in court.
Hack told the court he prepared a 147-page report — spanning several years — that examined usernames and IP addresses registered in Todd's name, as well as forensic images.
Hack said he began his search on four devices using words, names or other data of interest to the investigation through Todd's Skype, YouTube, Facebook and Gmail accounts.
INTIMATE IMAGE REPORT
Earlier in the morning in court, Const. John Hilder, a former general duty member of the Coquitlam RCMP and now a member of the Provincial Gang Unit, testified that he was on duty the night of December 23, 2010, when he surrendered at Carol Todd's home in Port Coquitlam after police received a report. of an intimate online image of Amanda Todd.
Hilder also visited Norm Todd's home in Maple Ridge, where Amanda was living at the time, to discuss her daughter's online image.
Amanda's image was allegedly posted by a Facebook user named Alice McAllister, he told the court, adding that he had referred the matter to the Coquitlam RCMP Sex Crimes Unit.
In her opening remarks, Senior Crown Counsel Louise Kenworthy claimed Coban was behind 22 fake accounts in a "persistent online sextortion campaign" of Amanda Todd.
Meanwhile, in an admission of facts presented on Monday and accepted by defense counsel, prosecutor Heather Guinn explained how the RCMP worked with Dutch police and the FBI in the United States to recover files from Facebook after the issuance of a search warrant.
The trial continues.