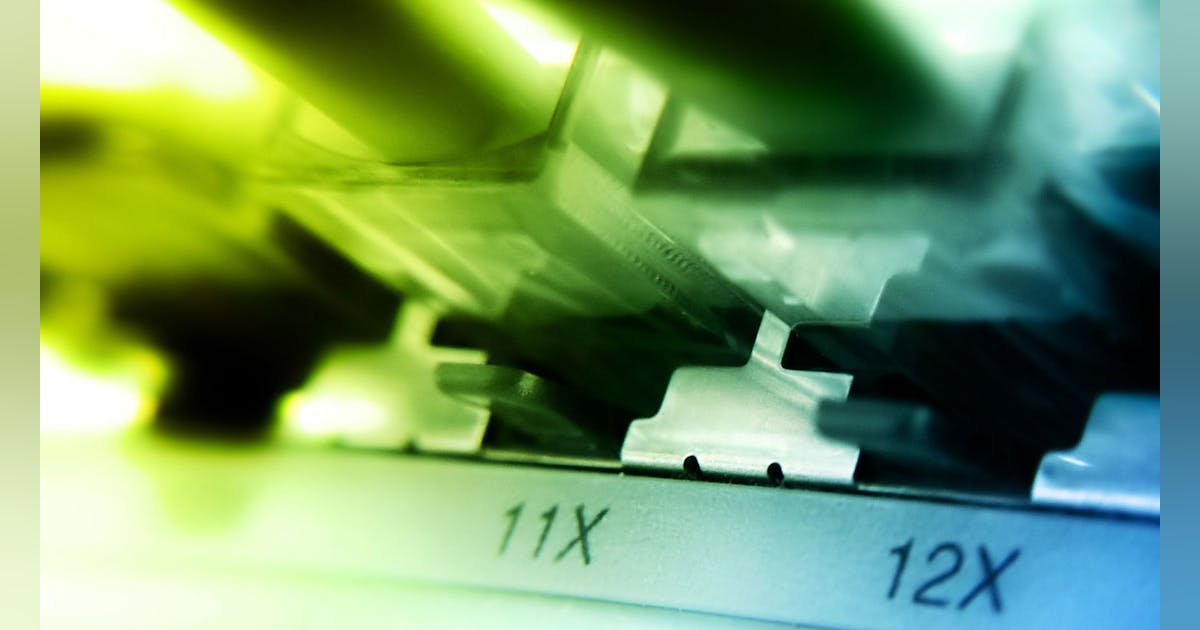 TIACC: a collaboration to accelerate coexistence
What you will learn:
The role of the TIACC partnership in collaboration for industrial networking.
The four main benefits of time-sensitive networking.
The value of having different networks and devices coexisting on the same physical cable managed with simple system management tools.
TIACC (TSN Industrial Automation Conformance Collaboration) is a unique and significant initiative that clearly demonstrates the value proposition of Ethernet time-sensitive networking (TSN) technology through the participation of competing organizations.
Major industrial Ethernet organizations—CC-Link Partner Association, ODVA, OPC Foundation, international PROFINETand AVNU— work together to ensure that the solutions of their respective organizations are validated and tested together so that end customers can use a mixed TSN architecture. The organization is focused on developing the test specifications needed to ensure the coexistence of industry protocols.
Successful standards are measured by levels of adoption of their technology. The way to get the adoption of technical standards is to ensure that the standards are not theoretical exercises and that they deliver tangible benefits. Standards organizations work hard to ensure that their solutions solve a problem that consumers want to solve!
The strategy for technologies like TSN Ethernet is to create a set of services for use by all other Industrial Ethernet protocol organizations. Collaboration is needed, especially in having their protocols take advantage of new services in a way that ensures coexistence. A single Ethernet standard (providing traffic shaping, prioritization, and scheduling services) alone cannot ensure compliance.
In addition to developing the standards, owner organizations have a process in place to help companies develop and market products that properly leverage their new services. Certification and validation are necessary to ensure that users of standards publish compatible products in a multi-vendor community.
TSN on the rise
TSN is a technology that has been talked about as a game changer, as it provides a mechanism that makes it easy to run multiple industrial and non-industrial protocols over the same physical cable. Communication with the underlying devices in the operational technology (OT) world is the most important part of the infrastructure needed for a digital transformation journey, and specifically deals with the ability to move data and information between disparate devices and applications.
Performance and reliability, ensuring that data is not lost, are key elements of TSN technology. End users can prioritize and ensure traffic from respective devices meets and exceeds requirements deterministically. More importantly, data reliability between different endpoints is essential and necessary for the wide range of end-user applications.
Ethernet network
The TSN Ethernet standard allows multiple industrial Ethernet protocols to coexist on the same shared TSN-enabled network. This new opportunity involves industrial Ethernet protocols as well as existing TCP/IP communications coexisting on the same cable at the same time. The TSN network configuration allows the end user to prioritize traffic for different applications and devices.
The challenge of convergence is that most commercial Ethernet protocols as well as industrial Ethernet protocols do not support different types of traffic to be merged on the same network. The new TSN Ethernet technology provides the services to run multiple protocols over the same physical cable.
Industrial interoperability
Overall, the industrial automation and electronic design market is moving towards interoperability. The TIACC collaboration will accelerate this trend.
Digital manufacturing and Industry 4.0 need data to be able to move freely in real time and in a predictable way. End users want the ability to have plug-and-play interoperability and have all these different networks and devices coexist and work together. The greatest ROI value comes from transforming data into useful information. The more data, the better the information – this is the key strategy for digital transformation.
Multi-dimensional protocols are required to successfully implement innovative industrial Ethernet systems that take advantage of TSN, especially to support demanding automation applications in the factory floor. These protocols should support deterministic performance, ad hoc data transfers, and device management and troubleshooting.
CC-Link IE TSN features a solid structure for safety communications as well as I/O and motion control. Indeed, it relies on a proven industrial Ethernet protocol specifically developed to run these applications, namely CC-Link IE. This has been widely used in industrial environments around the world, particularly in Asia where CC-Link IE and its fieldbus counterpart, CC-Link, are the de facto standards.
There are over 100 industrial automation products with TSN capabilities today, including those from Mitsubishi Electric, Moxa, Belden, Phoenix Contact, Weidmueller, and this number is sure to grow due to the improved performance provided by TSN. TSN enables a wide range of device integration operations from a hardware and software perspective.
Advantages of Ethernet TSN
There are four main advantages to Ethernet TSN:
Greater transparency in the management of the system.
Simpler network systems, because a network can provide various functions.
Convergence with things like IT communication with OT systems and cloud-based communication.
More importantly, increased productivity as processes are optimized.
A simple example of real-world usage is an automobile assembly plant, where a multitude of different networks and devices control and provide data and information to higher-level systems.
The beauty of leveraging TSN is the ability to have all these different networks and devices coexist over the same physical cable and be able to successfully manage these networks using simple system management tools. Convergence provides more cost effective and easier to troubleshoot architectures. In an automotive assembly plant, the importance of reliability and data security cannot be underestimated. You need 100% reliability of message transfer and in real time.
Conclusion
Ethernet TSN is a very important enabling technology that allows multiple protocols, whether industrial or commercial, to coexist and meet or exceed the needs of vendors and end users. Industrial Ethernet organizations can capitalize on TSN technology, allowing their protocols to coexist on TSN-based networks. TIACC will ensure that customers can take advantage of mixed protocol environments.