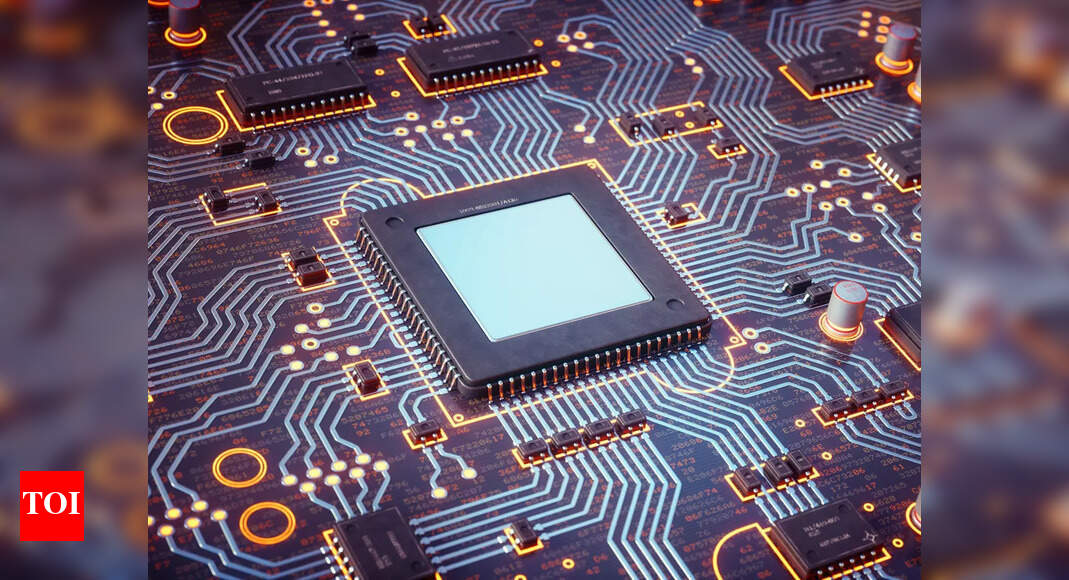 Why India is building a mega semiconductor factory
India is making every effort to build a world-class semiconductor manufacturing facility. The plan is to initially build a mega semiconductor cluster, like Hsinchu in Taiwan or Woodlands Wafer Fab Park in Singapore, Saurabh Gaur, co-secretary at the Ministry of Electronics and Computing, said last week during of our webinar in association with the semiconductor industry body VLSI Society of India.
Until a year ago, the majority of industry players believed that India needed no rush to set up a new-age fab. It's expensive – at least $4-5 billion. Previous attempts to create one had failed. Overall there seemed to be enough capacity.
But there have been dramatic months. Fleas are rare. More importantly, every major country is trying to develop its own semiconductor capacity, because chips are the foundation of today's digital world, and everyone is worried about being too dependent on Taiwan, especially considering China's position in the region. Boston Consulting estimates that Taiwan has 92% of the world's most advanced semiconductor manufacturing capacity.
Gaur said there was now enough economic justification for India to build a modern plant. Based on the interest companies like Apple, Samsung, Dell, HP, Acer and Asus have shown in manufacturing their electronics in India – following recent government production incentive schemes – Gaur estimates that India's share of global electronics manufacturing will increase from 3.5% now to 10% (or around $300 billion) in 4-5 years, when the fab is ready. He said that these Indian factory operational semiconductor manufacturing components have better control of their supply chains.
There is also optimism because a broader semiconductor policy that will be driven in mission mode by a professional body, with ex Indian and worldwide guidance that the government has, is ready to take up to 40 to 50 billion dollars if necessary. There are plans for smaller chip factories and packaging units, there are attractive incentives for chip design – an area where India is already very strong – and incentives for semiconductor research . Much of this is directed towards the establishment of Indian companies in the design of semiconductor chips and products.
Satya Gupta, president of the VLSI Society of India, which is organizing a major design conference later this month, said there is a global perception that India does not have good infrastructure, it is therefore important to pre-build a fabulous park in one place, "where we build electricity, water, room for gases, for chemicals, easy customs, easy logistics, transport "And while the plant is getting ready, he said, India should identify and focus on certain areas of good market demand, where India also has the technology and a certain level manufacturing capacity. LED driver chips, he said, are one of them – we already consume almost 600 million of these chips every year, and they can be made with the technology India has. Gaur said Mohali's Semiconductor Laboratory (SCL) is being upgraded to meet precisely these requirements.
Sambit Sahu, vice president of network and edge group at Intel, said applications around AI, 5G and IoT will increasingly require differentiated chips to build. AI, he noted, tries to mimic the human brain, but it still doesn't match 1% of the brain. "So you can imagine how far we have to go. India can lead product development in areas of huge domestic demand, especially in health, education and agriculture," he said.
Balajee Sowrirajan, general manager of Samsung Semiconductor India's R&D center, said companies like Samsung, Intel and Qualcomm are all at the heart of these core technologies. All of them have huge R&D centers in India. "We have the right innovation buttons and have been innovating for many, many years to bring fundamental change to the global marketplace. Now, as we get closer to home, that's going to be important, if you look at smart cities, smart factories (in India)," he said. Global companies, he said, can also play an important role by collaborating with Indian entrepreneurs to create products for India and the world.